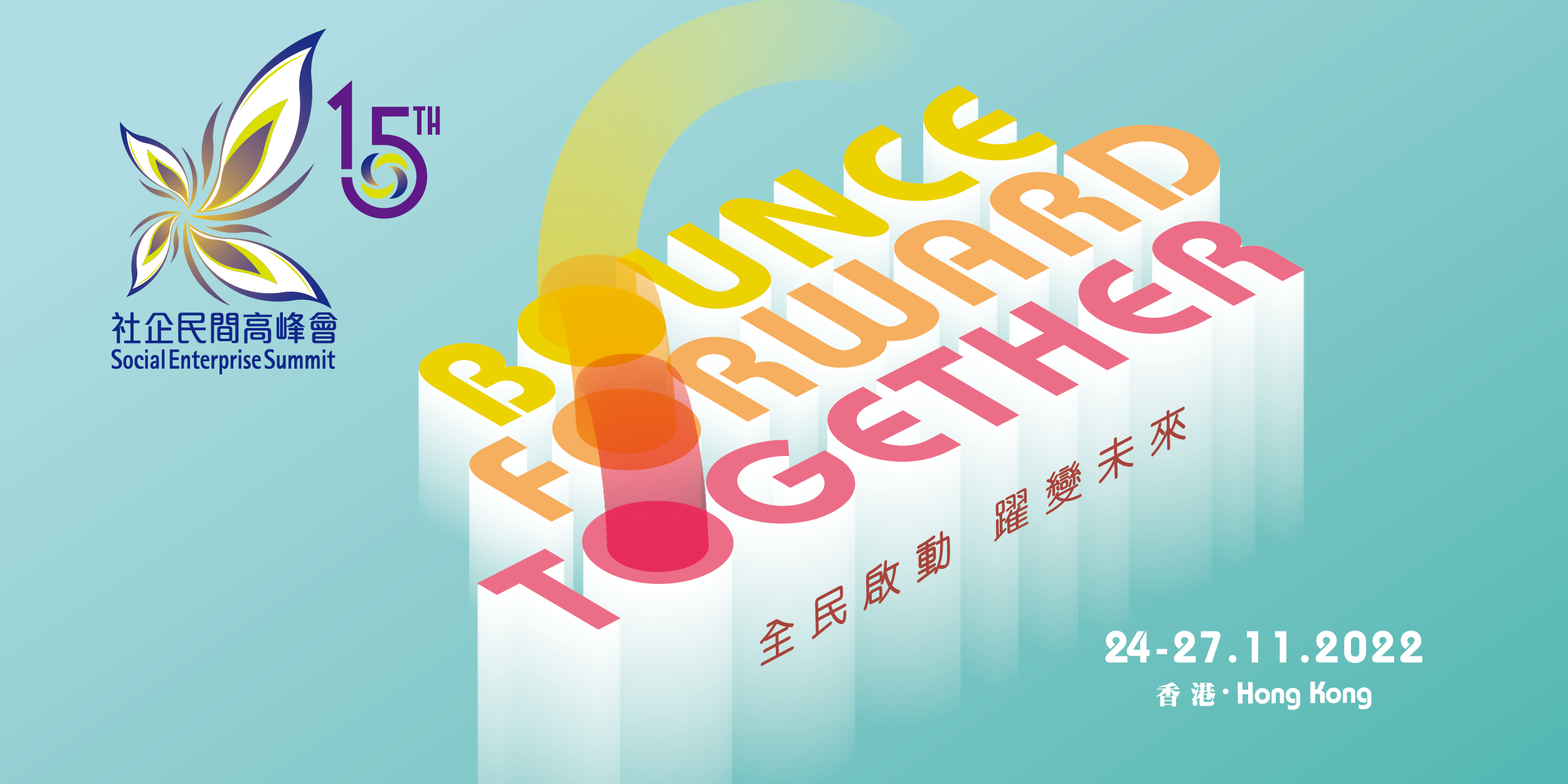 Social Enterprise Summit 2022 ― Join Us to Bounce Forward Together!
As we enter the third year of living with the pandemic, it is time for all of us to seize this valuable moment to capture what we have learned as well as to explore and envisage what living in the aftermath of the pandemic will look like to prepare for societal and economic rebound. Social Enterprise Summit 2022 (SES 2022), scheduled to be held on 24 – 27 November 2022, will be a fascinating exchange of industry leadership and exploration for the post-pandemic social and economic rebound. With the theme of "Bounce Forward Together", SES 2022 aims at raising the awareness and engagement in society to reimagine a sustainable, restorable and renewable future through cross-sector collaboration and multiple dimensions.
We look forward to having you join us to connect and exchange with over 70 renowned speakers from around the world at the 4-day symposium with a mix of physical sessions, online plenaries, workshops and networking events.
Register and enjoy the early-bird offer at HK$400 (Original HK$500) for a 4-day International Symposium Physical Pass until 31 October. For details and registration, check out the SES website now.