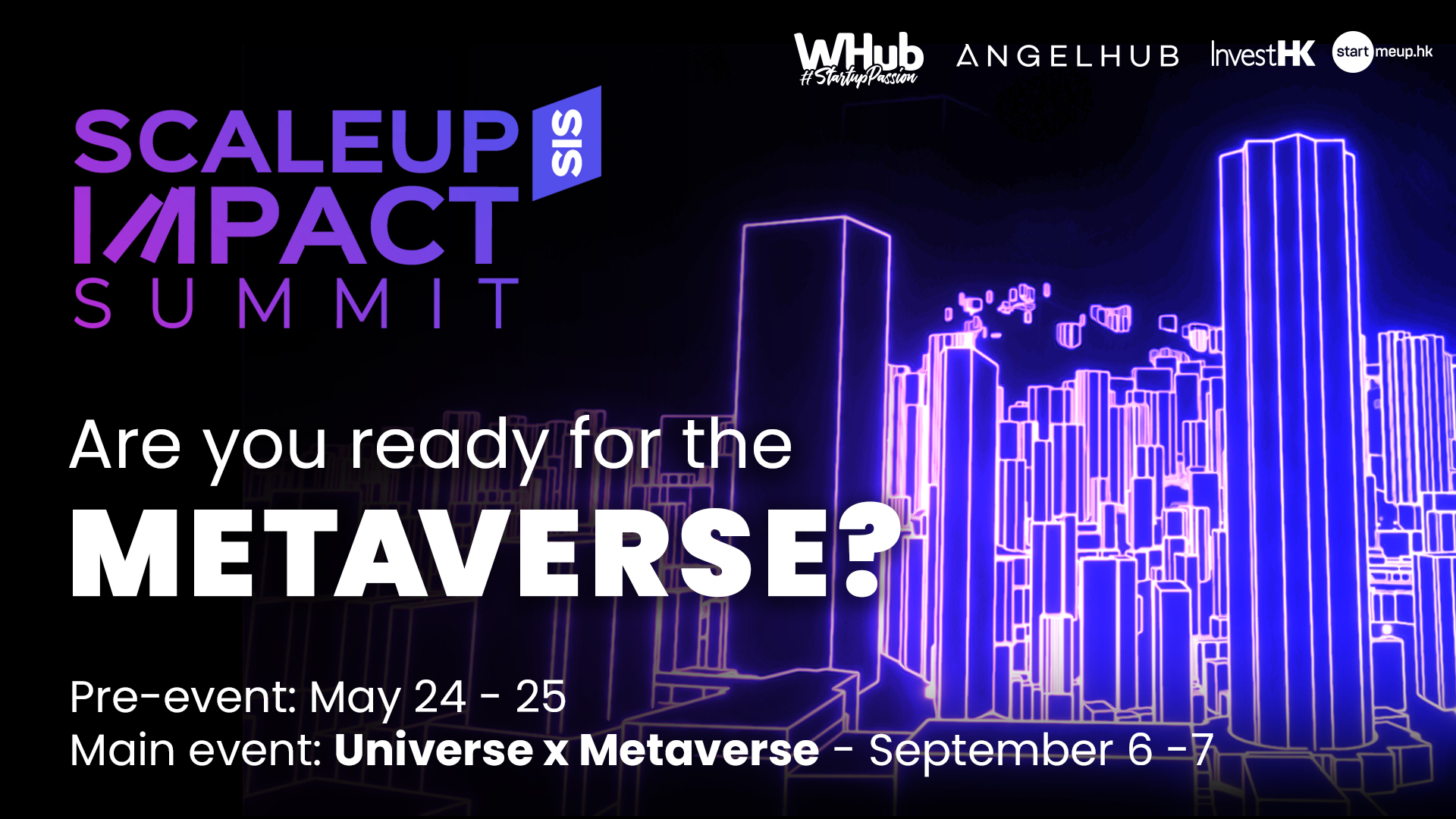 Are you ready for the Metaverse? We're excited to bring you a new experience at Scaleup Impact Summit by WHub! See you in the Metaverse!
Get your ticket: https://whub.io/s/sis-hktdc
SIS22 is back - bringing you an immersive experience live in-person, online and in the Metaverse.
This year, SIS22 will be held in two waves. The pre-event will prepare you for the Metaverse experience - "Are you ready for the Metaverse?" will be held on May 24 and 25, 2022. Expect to meet over 50 industry-leading entrepreneurs, investors, and change makers online who will answer all your questions about the Web3.0 and share the must know insights, opportunities and possibilities of the various Metaverses.
As the Flagship Event of InvestHK's StartmeupHK Festival, SIS22's Main Event will be held on September 6 and 7, 2022. We will bring together the "Universe x Metaverse", uniting all  worlds of offline, online and the Metaverses. Not only will you get to hear from over 200 world-class speakers about the hottest and most pressing topics, meet the fastest growing  Scaleups, get close with vetted investors, but you will also experience revolutionary technologies firsthand in the Metaverse. SIS22 is your unique opportunity to be part of a global audience of such scale and wisdom, immerse in different realities and universes and create connections that matter.