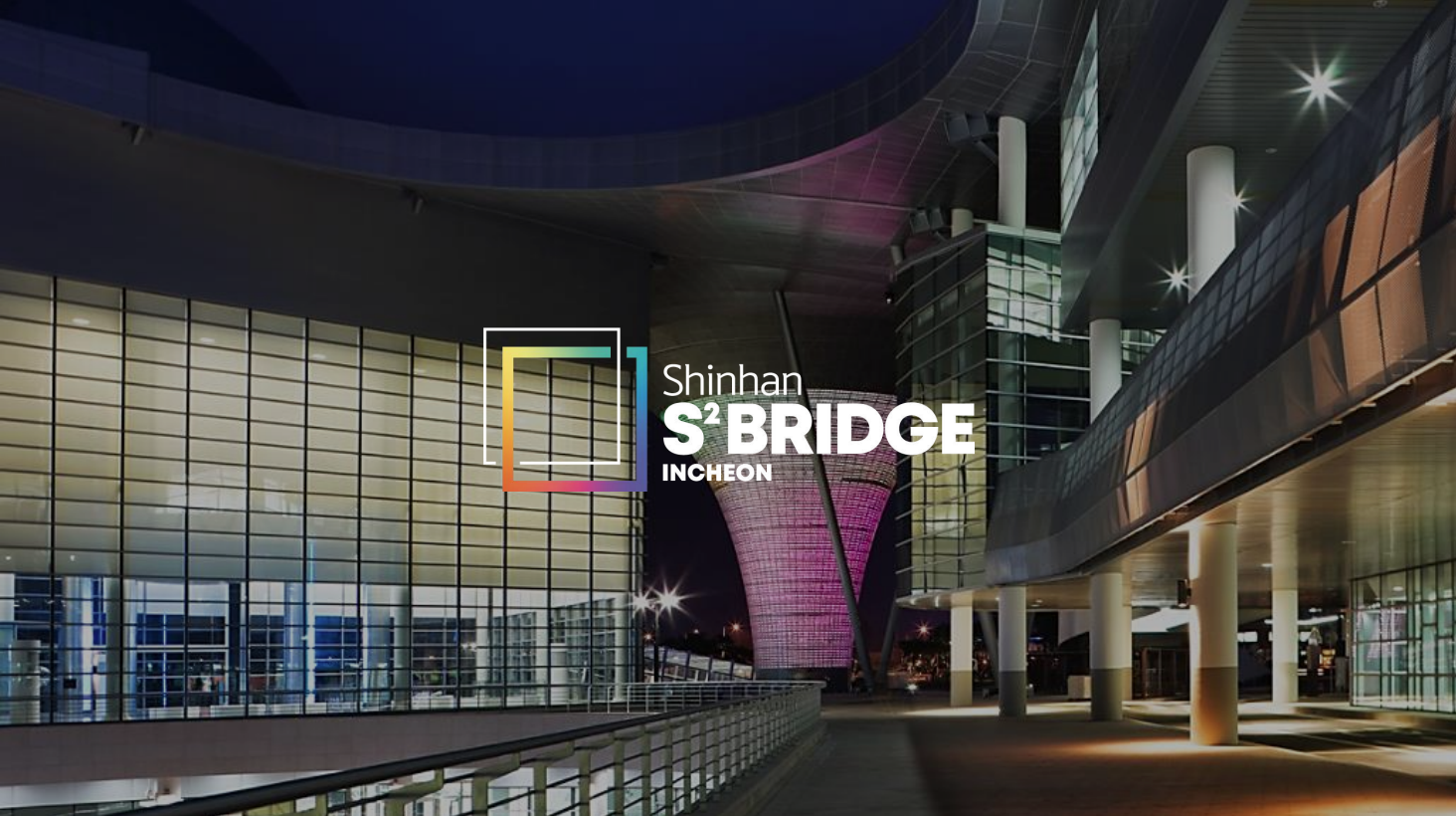 About Bridge to Korea (B2K)
The B2K program of S² Bridge Incheon is a global accelerating program that selects overseas start-up companies trying to enter Korean market and provides customized business scale-up programme for market entry, new market development, partner-seeking, and investment attraction. Also, we can help overseas startups to validate the suitability of their business in Korean market.
Our 5-month virtual scale-up program will not only help you to come into the Korean market but also learn from the best in the sector so that they can strengthen to go beyond.
The program goal is not only targeting in Korea, as well as companies that want to expand their businesses to Asia from Korean market. So, Korea can be the bridge to Global market.
The first inbound membership was successfully conducted last year with 6 start-ups selected from 4 countries. Of the six, 4 start-ups have received investment; and 4 start-ups discovered the potential of the Korean market through the PoC & PMF project.  In addition, more than 18 domestic partnerships have been signed.
1st Inbound Membership Demo Day: https://www.youtube.com/watch?v=QUzRRf4o7XA
3 Differentiated Values provided by S² Bridge Incheon
First, our network. We have over 150 alumni, and over 200 global experts.
Second, Advanced Marketability.
Third, IR Opportunity, Investment Opportunity with the VCs/ACs and we also have our dedicated fund.
Programme Objectives
1) Get connected to Korean startup ecosystem
2) Scale up with a customized solution to the market
3) Land onto the advanced and dynamic market
Targeted Start-ups
- BioTech-based start-ups with no more than 7 years of operation/business
Business Sector of Interest
- Bio Tech 
(Innovative Medicine, Digital Therapeutics, Medical Device, Digital Healthcare, Microbiome, Biotechnology R&D Services, Diagnostics, Supplier & Engineering, Bio-technology Other.)
Programme Details
https://s2bridge.kr/en/program-2/
Application Period
Aug. 24 (Wed) - Sep. 6 (Tue), 2022 6PM, Korea Standard Time
Application form
https://s2bridge.kr/en/application/
Programme Overview
Application > 1st document screening > 2nd online interview > selection > Main program 5 month> > Alumni support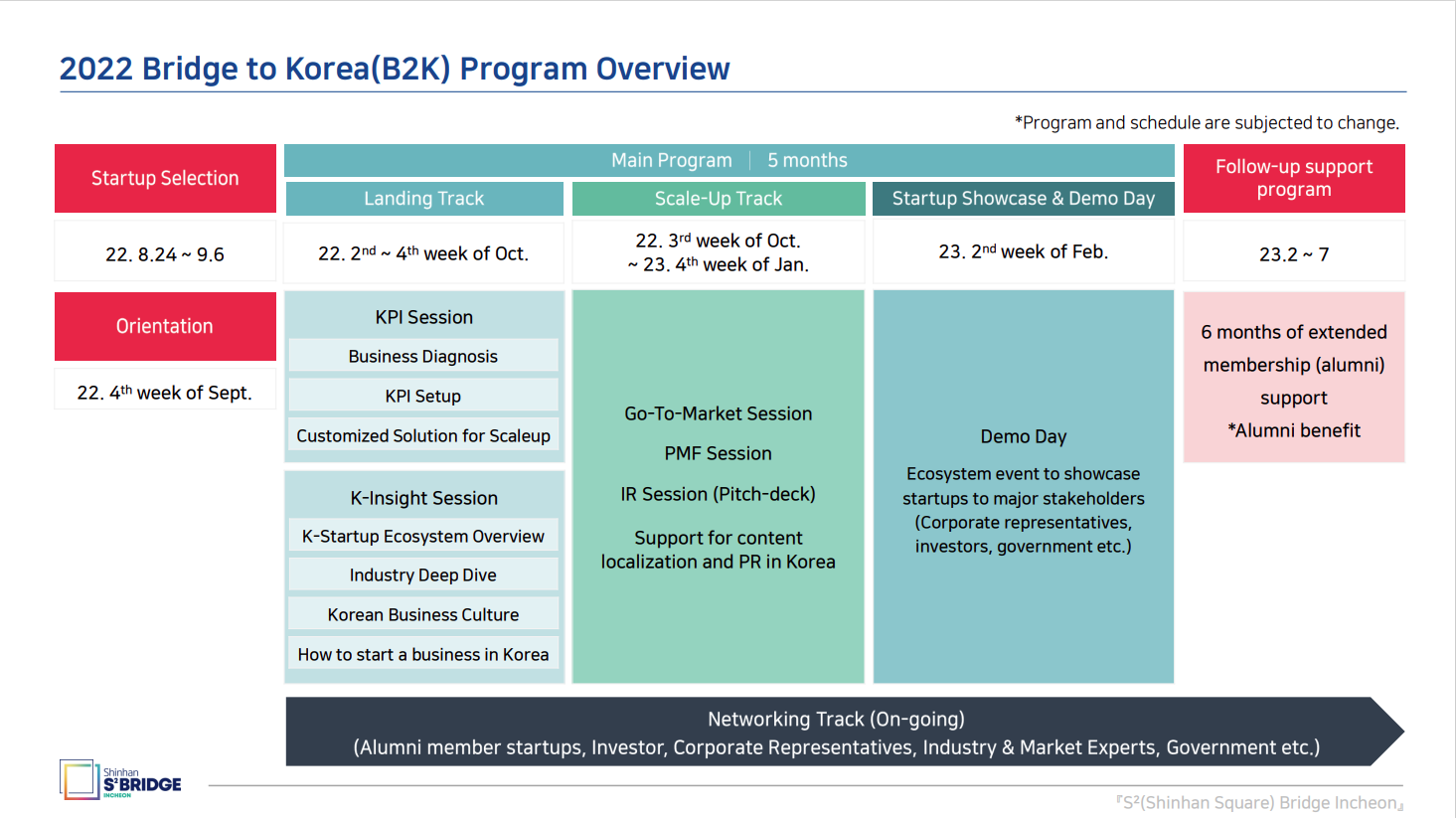 Main Programme Duration
2nd Week of Oct 2022 – 2nd Week of Feb 2023 (*20weeks + 6 month alumni membership)
About ~4h per week commitment (varies in different phases of the program)
Operation Method
Online
Participation Fee
None (All expenses for program/ remuneration/ honorariums will be covered by Shinhan Square Bridge Incheon)